Preston Wood & Associates LLC. is a residential design firm that specializes in designing custom home plans and town homeplans and sales of stock home plans from affordable small house plans to luxury home plans, inner city homes, townhouses, mid-rise buildings, and large renovations. This is our thirtieth year of practice. Preston Wood & Associates LLC. is a sixteen-member team of talented individuals.
A majority of our firm's business is with individuals, from the suburbs to the inner city, designing their custom residences. PW &A also works with many developers and builders designing speculative home plans and town homes with livable floor plans and lots of curb appeal.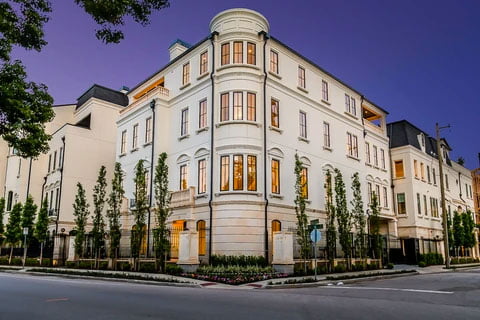 Preston Wood double majored at Texas A & M University in both architecture and building construction. Preston Wood also has the practical experience and knowledge of having run a construction company in the eighties that specialized in inner city town homes. Preston's good listening skills coupled with his passion for design has given him the ability to design homes that answer the desires, lifestyle, and image needs of his clients. His knowledge of construction also enables him to design homes that answer challenging construction issues, meet construction budgets, and receive approval from Homeowner Associations and city governments.
Preston doesn't have a favorite style; he relies on the vision conveyed by his clients and his own keen sense of accurate proportion and detail to produce beautiful buildings that are true to their heritage. Preston's ability to provide good design solutions and produce attractive buildings have made the firm a master at producing award winning homes and has enabled the firm to work on a varied and complex cadre of projects for interesting and articulate clients.
Preston Wood & Associates LLC. designs are not only found in Houston, but our firm has worked on both large and small projects throughout the United States. Preston Wood homes, patio home plans, and town home plans, can be found in builder and consumer magazines.
Preston Wood & Associates LLC. cannot only produce an excellent set of construction drawings, but also has the ability to produce state of the art marketing and promotional pieces for the developer to use on signs and brochures. Many clients love receiving an artistic pencil or colored rendering of their new home that they can send as a "change of address" or "open house" invitation. Of course, these artistic elements are part of the additional services we provide. All drawings are produced on AutoCAD, but much of the art is still created in that timeless fashion of pen, pencil, and marker.
Whether it is a renovation of an existing building or a custom house plan in a master planned community each project is exciting and unique to the firm of Preston Wood & Associates LLC. We invite you to visit our office to experience the creativity and service our firm has to offer its clients.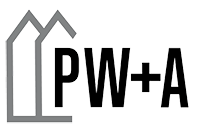 Preston Wood and Associates is a member of the "American Institute of Building Design" or "AIBD". The "AIBD" is a national organization with chapters in in every major city including Los Angeles, CA, Chicago, Ill., Houston, TX. New York, N.Y. Philadelphia , Pa, Phoenix, Ariz., San Antonio, Tex, San Diego , CA, Dallas, Tx